In order to use ticket-based support you must have valid Support & Maintenance plan. If you do not have support and maintenance, please contact sales@nagios.com or call 1-888-NAGIOS-1 to purchase your Support & Maintenance today.
You can log into the Support Center using your Support Forum username and password. If your forum account has not been added to your account as a support contact, you can add it with the Add Support Contact form.
Once you're logged in you will see a blank page with a input field. Give a very short explanation of what you need help with, an example is below:

Click Continue and you will be presented with some results for similar issues. Scroll to the bottom and click on Create Support Ticket.
You will be shown the following page, fill out the entire form with as much information about your problem as possible. Please include your system profile if you can.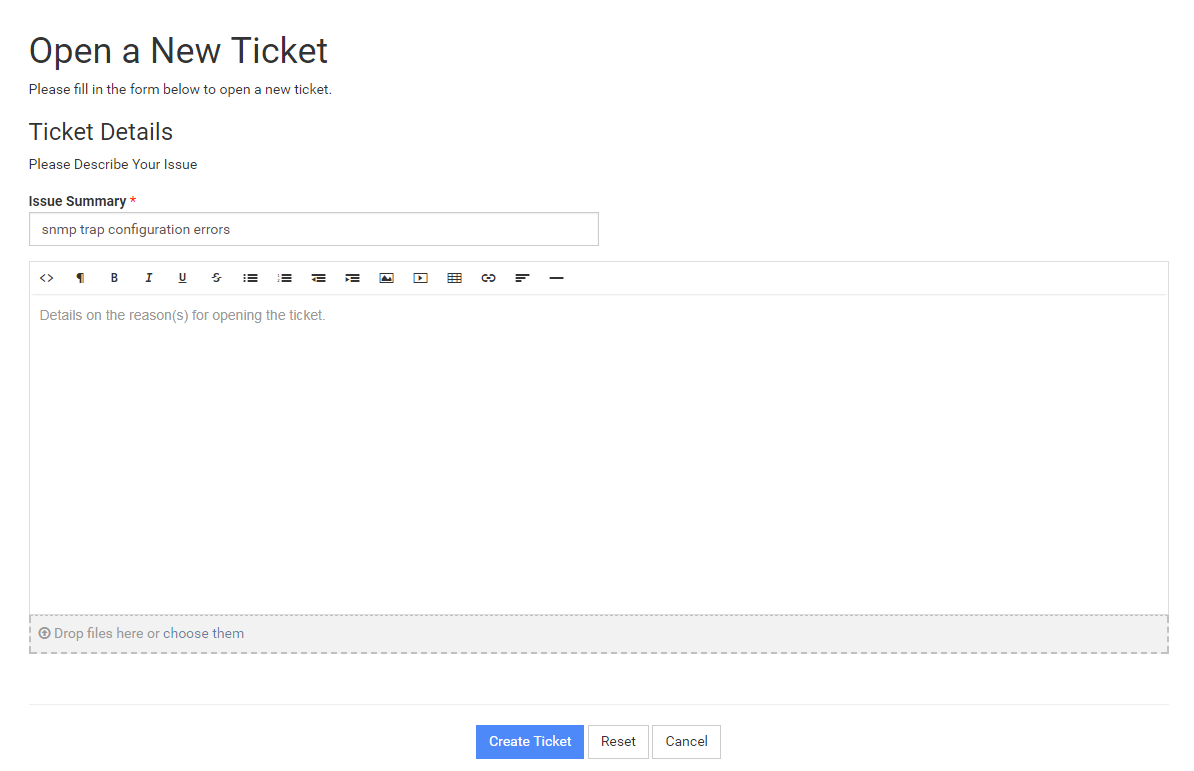 Click on Create Ticket and you will get redirected to the ticket information page.
To view a ticket that has been created, you can click on the Support Tickets button at the top right-hand corner of the page. This will bring up a list of tickets as shown below:

From here you can click into the ticket to reply to the support tech. You will also receive emails about ticket updates.