Overview
This article will walk you through restoring a configuration snapshot in Core Configuration Manager (CCM).
Configuration snapshots are taken each time you Apply Configuration. In the event that you deleted some objects in CCM accidentally, you can restore a previous configuration snapshot to restore the deleted objects.
Warning
This is a destructive process and will remove any changes that were implemented in CCM since the configuration snapshot was taken.
Restore Configuration Snapshot
From the Configure menu click Core Configuration Manager

Under Quick Tools click Configuration Snapshots

Here you will be shown the most recent configuration snapshots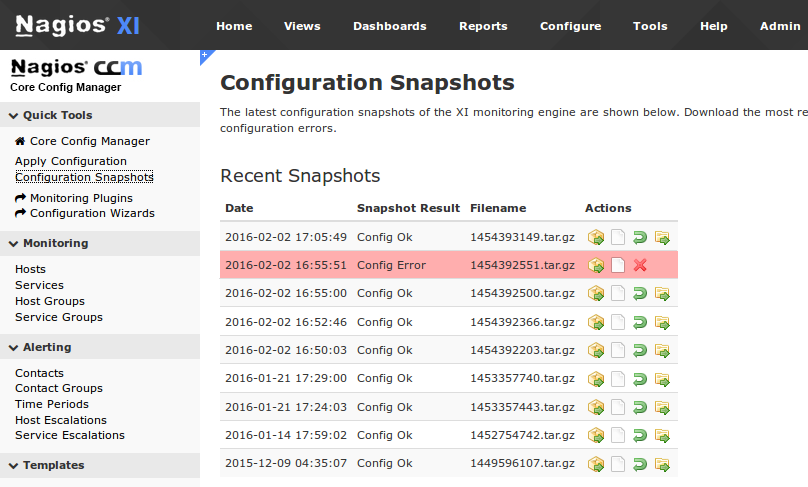 In the Actions column click the bent arrow for the snapshot you want to restore

A message appears saying the snapshot was restored

Click the Apply Configuration link and then click the Apply Configuration button

Note: At this point you can go and make changes before you Apply Configuration

Once the configuration has been applied Nagios will be running with the previous config
 This completes restoring a configuration snapshot.
Final Thoughts
For any support related questions please visit the Nagios Support Forums at: